How AMP works?
Google initiated the AMP (Accelerated Mobile pages) project to increase the mobile user experience. AMP is a lighter version of your existing mobile web page that works on three core elements. Restricted HTML, Minified JS files and exclusive Google AMP Cache. Google validates the AMP pages with the Google AMP validator. Valid AMP pages are loaded to the AMP cache with the AMP domain name.
Restricted HTML

Minified JS files




Google AMP Cache
53% of mobile users abandon sites that take longer than 3 seconds to load
- Think with Google
Mobile sites that loaded in less than 5 seconds earned almost double the revenue of slower loading sites
- DoubleClick by Google

Experience our demo AMP site from your mobile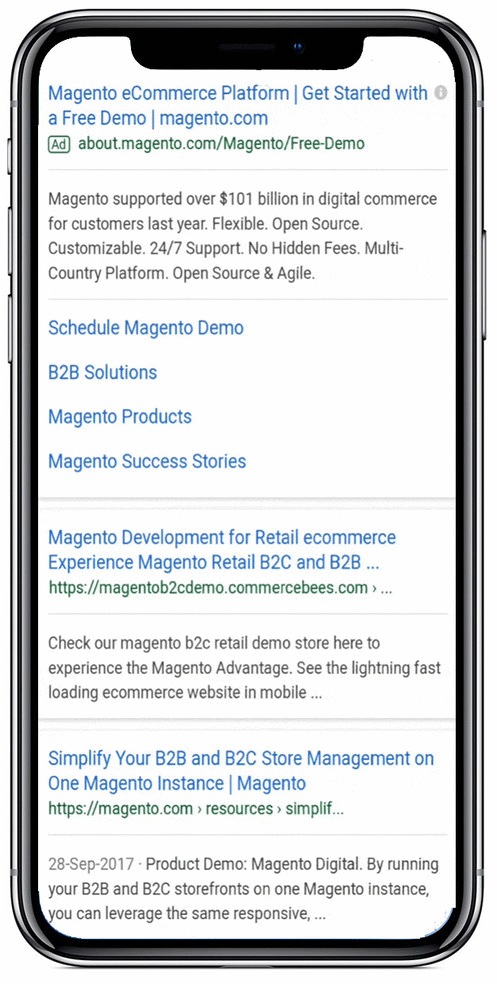 Without AMP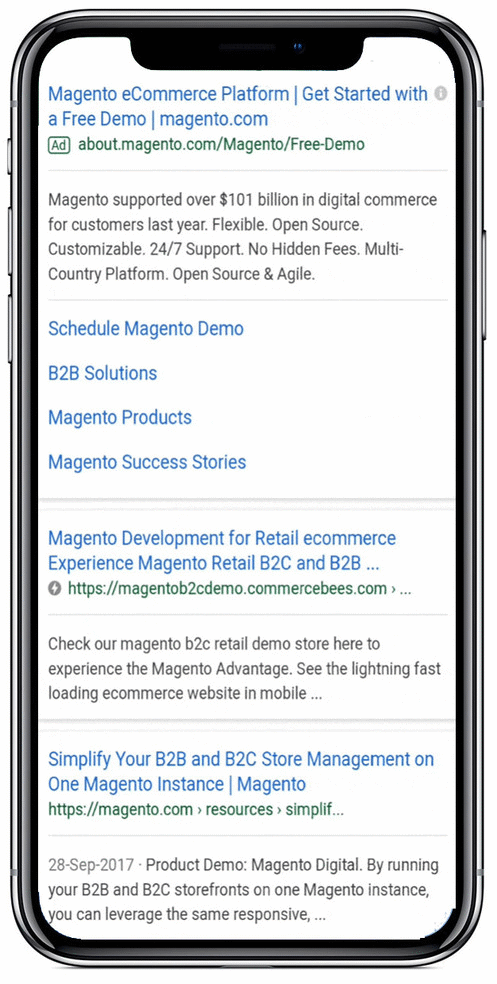 With AMP
Benefits of Accelerated Mobile pages (AMP)
Performance

AMP enables your content/commerce website will load near instantly (less than a second)

Engagement

70% more engagement rate with AMP compared to the usual mobile web pages

Search Rankings

Google announced AMP pages will be ranked higher in mobile search results

Customer Experience

AMP offers unparalleled UX with customers having to wait no time and experience seamless navigation

Functionality

CTAs, Web forms, Banner ads and many other functionalities can be enabled in AMP
FAQ - AMP
AMP is open for all types of users – content, eCommerce platforms, publishers, advertisers etc. can benefit by using AMP
How long will it take to get my website AMP ready?
It depends on the complexity of the website. However, pages with simple design templates can be made AMP ready in two days.
What are the benefits of AMP
AMP enables faster loading mobile pages. This improves your customer experience and make them stay longer in your website. Google provides better search rankings for pages that are AMP enabled giving you a scope for better organic reach
How do I modify my content can be AMP enabled?
You just have to change the content in your desktop CMS backend and the same will be updated on your AMP pages too.
What type of content can be AMP enabled?
All the basic functionalities in the web page and any type of content – text, image, video, links, gifs etc. can be AMP enabled.
How does the conversion process work?
Generally, a website will have different design templates. For example, the home page, blog listing page, blog detail page are 3 common design templates. If we make the blog detail page template AMP ready, all the blog detail pages following the template will also be AMP ready.